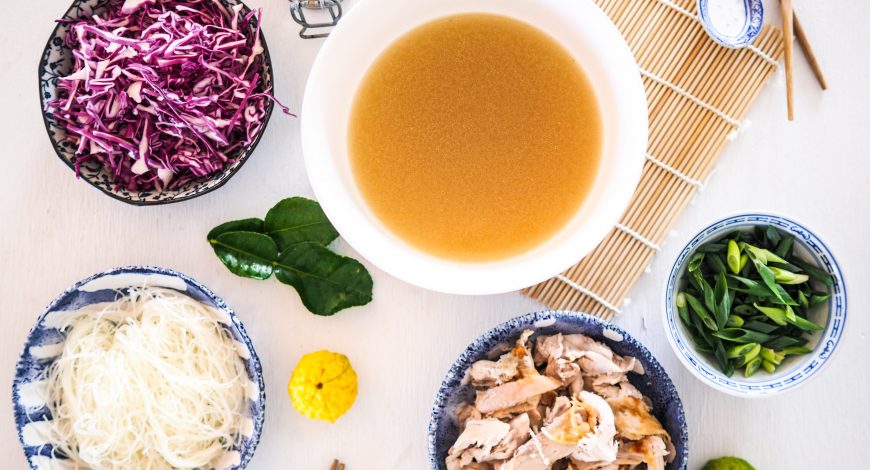 Homemade Chicken Stock/Broth
After cooking a whole roast chicken, here is how you can use the leftover carcass to create a nutrient rich certified organic chicken bone broth/stock.
Makes 1-2 Cups
Takes 2h
Ingredients
1 organic chicken carcass with any leftovers of skin/gravy/onions/garlic
2 tbsp apple cider vinegar
1-2 bay leaves (optional)
water
Method
1. In a large heavy weighted pan that houses a lid, place carcass in with any other leftovers from it's cavity. Add vinegar and top with water until completely covered 2cm over carcass.
2. Place lid on, put pan on very low heat for 2-3 hours.
3. Remove bones and sieve broth to remove any excess bits. Once cooled, skim off fat on the surface. Pour into seal proof containers and store in fridge for up to 5 days or freeze (can be in ice cubes to add to soups, bolognese's, risottos or pasta sauces).