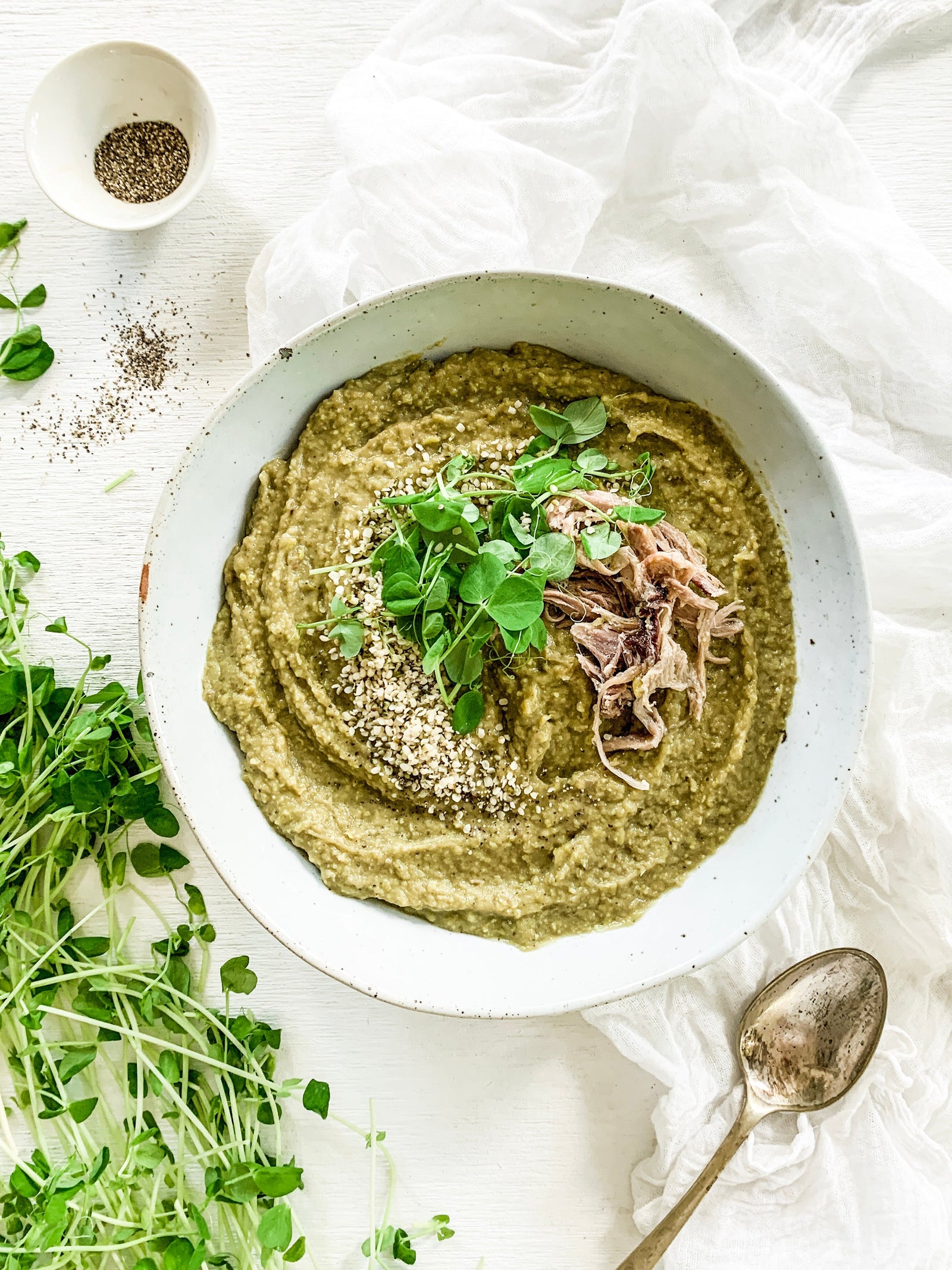 Slowcooked Smokey Hamhock and Pea Soup
Slow cooker pea and ham hock soup, a perfect winter warmer. One to try on the weekend and make in bulk. Slowcooking the ham hock makes it so tender and gives our digestion a helping hand to breakdown. Peas are such a thrifty ingredient to have as your freezer staple and the little nuggets are full of resistant starch which is great for gut health, but also vitamin K which is essential for calcium distribution in the body including bone distribution and blood clotting.
Ingredients:
1 onion, diced
3 garlic cloves, peeled and roughly chopped
1 large zucchini, roughly chopped
1 medium purple sweet potato, chopped
1 organic smoked ham hock
500g bag of frozen peas
Water
1 tbsp apple cider vinegar
-
Method: 
Prep all ingredients
In a large saucepan that houses a lid, medium heat, add splash of olive oil or spoonful of ghee, add onion and garlic and sweat for 2-3 minutes until soft and fragrant.
Add zucchini and sweet potato, toss together with garlic/onion for 1-2 minutes.
Add ham hock as it is, peas and fill with water to submerge the ham hock, add apple cider vinegar.
Bring to the boil then place lid on and simmer over a medium heat for 3ish hours until ham falls off the bone. Add a little more water if soup is drying out.
Can blend or leave chunky. No need to season as hock gives it so much flavour.