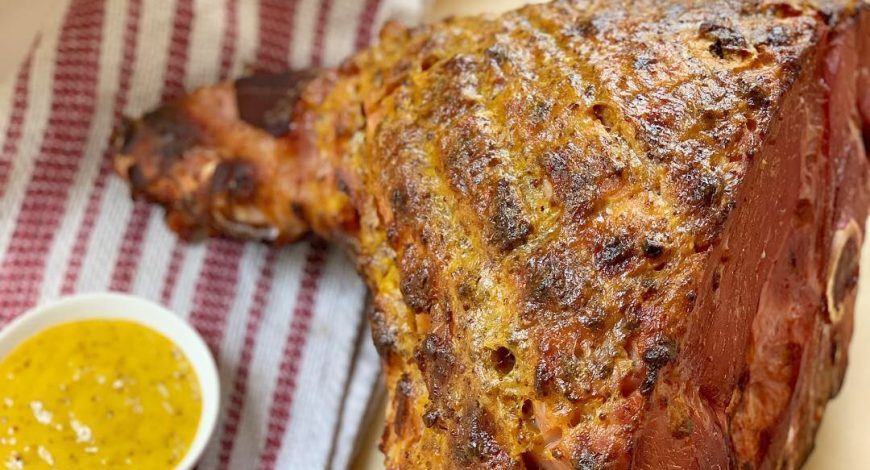 Mango, Maple & Mustard Christmas Ham
Ingredients
Free Range, Chemical Free Leg Ham
Whole Cloves
2 x mangoes (skin removed)
1/4 cup extra virgin olive oil
2 tbsp maple syrup (or honey)
2 tbsp wholegrain mustard
2 tsp apple cider vinegar
1 garlic clove
2 cm knob ginger
Method
Preheat the oven to 170C and line a roasting tray with baking paper. Place an oven shelf in the lowest position and remove all of the other shelves.
Using a sharp knife, cut around the shank of the ham approx 10cm from the end. Run a knife around the rind edge and using your fingers gently lift the rind off from the fat.
Score the fat in a diamond pattern, about 5mm deep and stud the centre of the diamond with cloves. Place the ham on the baking tray.
Add all of the ingredients above into a food processor and process until combined.
Glaze the ham on the tray before placing in theoven, then glaze every 20 - 25 minutes whilst cooking for 1hr 30 mins.
Set aside to rest for 15 minutes once cooked, store any leftover ham covered with reserved rind in a damp, clean ham bag or pillowcase.
Recipe thanks to Sofie Van Kempen - https://sofievankempen.com