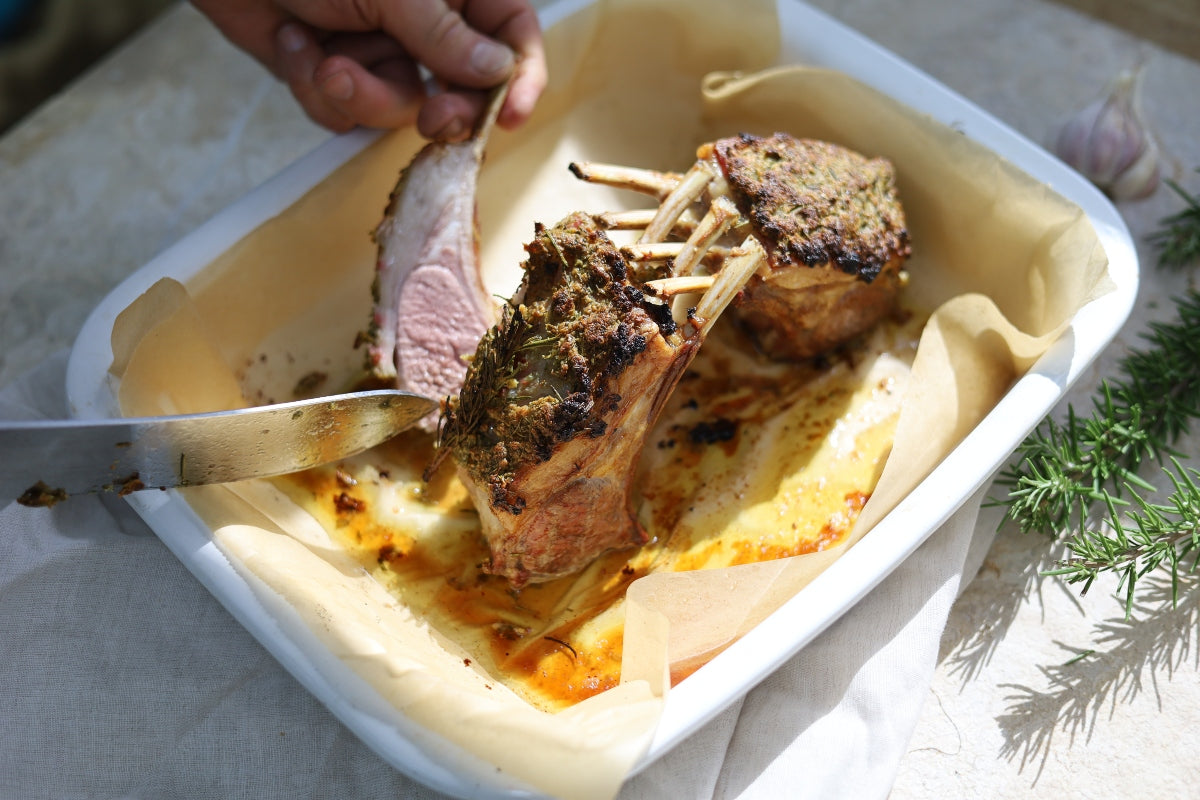 A rack of lamb is a delicious, tender and impressive roast which is easy to make. Here's how to create a simple, tasty rack of lamb roast.
Time to make: 10 minutes
Cook time: roughly 40minutes
Ingredients:
1 head of garlic, peeled
1/4 cup rosemary leaves
1/4 cup extra-virgin olive oil
2 mini lamb racks (roughly 800g - 900g in total) 
Himalayan salt and black pepper 
Method:
1. Pre-heat oven to 200 degrees. In a mini food processor, combine garlic, rosemary and olive oil and process until the garlic is finely chopped. 
2. Season lamb racks with salt & pepper and apply the garlic-rosemary mixture all over the top of the lamb racks. 
3. Set racks fat side up and link the bones of the rack together to stand up on a lined baking tray. 
4. Place lamb into the oven to bake for roughly 40 minutes, depending on how well done you like your lamb cooked. 
5. Remove from oven, slice and serve.